PAINT OFF – TRAFFIC PAINT REMOVER
Description
PAINT OFF is the latest innovation in road / highway paint removal, formulated to incorporate new environmentally-friendly plant based solvent chemistry to quickly and easily remove traffic paint without damaging the surfaces of your vehicle. PAINT OFF works on clear coat finishes, well-maintained painted surfaces, plastics, chrome, and rubber.
• Removes dried road line paint from vehicle surfaces.
• Works on paint, plastics and rubber, glass.
• Natural solvent, pleasant smell of orange.
• Less damaging to finishes than traditional paint thinners.
Additional information
| | | | |
| --- | --- | --- | --- |
| DESCRIPTION | Unit/crate | FORMAT | WEIGHT |
| 715-016 | 6 | 500mL | 4 kg |
| 715-01 | 4 | 3,78L | 18 kg |
| 715-05 | 1 | 18,9L | 20 kg |
You may also like…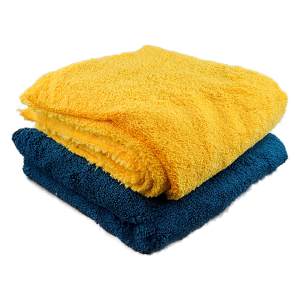 Add to cart
PACK OF 6 MICROFIBERS
$

12.02